Production Linked Incentive
(PLI)

Scheme for promotion of domestic manufacturing of critical Key Starting Materials

(KSMs)

/ Drug Intermediates and Active Pharmaceutical Ingredients

(APIs)

In India

A financial incentive to boost domestic manufacturing of bulk drugs
Production Linked Incentive Scheme
(PLI)
Providing level playing field for domestic
phama sector
Production Linked Incentive Scheme
(PLI)
Positioning India as a Pharmacy of the world
Honourable Union Minister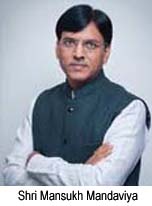 Honourable Union Minister of State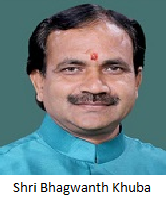 Production Linked Incentive
(PLI)

Scheme for promotion of domestic manufacturing of critical Key Starting Materials

(KSMs)

/ Drug Intermediates and Active Pharmaceutical Ingredients

(APIs)

In India.

Objective:
The objective of the Scheme is to attain self-reliance and reduce import dependence in critical KSMs/DIs/APIs. Under the Scheme, financial incentives shall be given based on threshold investment and domestic sales made by selected applicant for the eligible products.

Target Segments
Target Segment shall mean one of the four segments viz.:
i) Key Fermentation based KSMs / Drug Intermediates
ii) Niche Fermentation based KSMs / Drug Intermediates / APIs
iii) Key Chemical Synthesis based KSMs / Drug Intermediates
iv) Other Chemical Synthesis based KSMs / Drug Intermediates / APIs

Tenure of the Scheme
Financial Year 2020-21 to Financial Year 2029-30